I understand that you might not yet be able to take a Feng Shui consultation, for several reasons.
The timing might not be right.
You might live far away from me
You might be on a budget.
Still, you would like to get some of its benefices until you can take a Feng Shui consultation? In that case:
If you want a simple, tested method, to help you month after month,
If you want it to be easy to implement, with clear instructions on what do do,
If you want to see more opportunities manifesting in your life,
If you want ways to start improving your life to help you go to the next level…
Then this Feng Shui monthly subscription is right for you.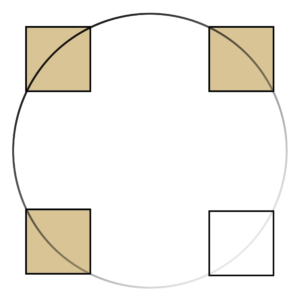 What exactly are the Feng Shui luck boosts?
If you are new to this site, I give each month a free article with a simple Feng Shui activation to boost your luck over the following days.
Here is one example in March 2017.
This method is about activating a room at your place on a specific time and day. There are determined by the use of monthly Feng Shui influences and a Chinese oracle known as Qi Men Dun Jia. The combination gives optimal days and time to active a specific sector/room.This can be done with a simple electric fan or an indoor water fountain. Yes, it is that easy.
After each activation, positive effects should manifest in your life in the following 2 weeks.
To understand further what are the Feng Shui Luck boosts, their real benefits and the method to apply them, you can read this page: Feng Shui luck boost.
Why a Feng Shui membership?
I have now created this membership as many of you have asked me for more of those easy Feng Shui luck boosts, once you experience their positive results. The point of this Feng Shui membership is to give you more Feng Shui activations week after week, month after month. By cumulating the positive effects you should be able to raise your energy/Qi level and see more opportunities manifesting in your life.
Those activations are not a magic wand, but are designed to give you the right incentives, through the right energy/Qi, to help you manifest a better life for yourself.
And so I have now created for you this monthly subscription so you can get 4 V.I.P monthly Feng Shui luck boosts exclusively through the subscription.It has been designed entirely for your needs and to help you wherever you live, despite the distance between us .
This membership is called the Black Tortoise membership. The Black Tortoise is the Celestial animal which in Feng shui supports your back and life…
If you can help me to make it a success, other memberships could follow to offer you even more affordable Feng Shui & Bazi (Chinese astrology) options for your life. And my little finger tells me that if you become a Black Tortoise exclusive member, you can expect some surprises through the year such as discount and gifts…But I can't spoil them!
What am I subscribing to?
With this first membership, you are subscribing to 4 extra Feng Shui luck boosts each month that will follow the free article, so you can have 1 activation to do per week through each month of the year.
Through your membership and account, you will be able to access anytime the restricted VIP member area.
In this area, you'll find each month a new article containing the extra 4 Feng Shui luck boosts (posted in the first week of the month).
You can read, download and print the file if  you wish (Please refer to the Membership terms and conditions).
The instructions are clear and simple for you to apply in your home during the month, on the right days and times. Here is the method again.
Ok this sound exciting! But what is the price then?
As many wanted this membership to manifest, I was able to design and offer it to you for a very affordable price.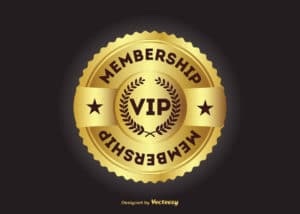 The Black Tortoise membership is only £14.99 per month
for your extra 4 Feng Shui Luck boosts!
Yes, you read that right: that is less than £5 for each extra Feng Shui luck boost.
Each of those activations should help you to simply and elegantly boost your luck, career prospects, opportunities and income week after week and month after month.
The effects are cumulative. so the more you use them, the more you should see positive effects!
(The scale of positive effects can be different for everyone. To understand why. please refer to the Membership terms and conditions, thanks).
If I'd calculate those activations for a client's date of birth, the price would start at £250. So here you are getting 4 of them each month for £14.99 rather than £750! That is 50 TIMES LESS money to spend to boost your luck each month!
And icing on the cake, as I understand all about life's complexity: you can cancel the subscription at any time. I am confident that you'll see some good effects manifesting in your life, so while would you even cancel?
Before you register below, one last thing. To make sure that you understand all about this membership and its rules, there are some terms and conditions to agree on before you subscribe. The Term and conditions page also doubles as a F.A.Q on all questions you might have about the membership and subscription. You can read it now: Membership terms and conditions.
Ready to take this exciting Feng Shui monthly membership? Then register now!
Note: if you see any technical problems while trying to register on Safari and especially on phone, please copy this page link and re-open it in Chrome or on a computer. Thank you.