Talking about oneself: it's not the easiest task, is it? As I might be your Feng Shui guy, astrologer, tarot guy and maybe life coach, you want to know more about me still: this is understandable. So first, here is my official bio and summary of my achievements in the metaphysics…
Laurent Langlais is a unique French metaphysician: his mastery of both the Western and Eastern esoteric traditions make him a unique voice and catalyst for the people he touches. Based in London UK, he offers Feng Shui for home and business, Bazi analysis, Tarot reading and life coaching.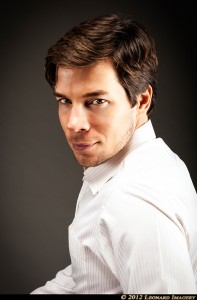 Born a gifted psychic like his mother, his 23 year of Tarot readings expertise made him one of the main speaker at the UK Tarot conference in 2011, and part of the book The Tarot masters: insights from the world's leading Tarot experts. 
Laurent went to Asia to learn Eastern metaphysics: Feng Shui, Chinese astrology (Bazi) and Oracles from real Chinese masters in order to integrate those powerful, life enhancing techniques in his practice. He is a Feng Shui master under the Han Wu San Yuan lineage, that is 2500 years old and run on 72 generations of Feng Shui masters, as well as one of the world expert in Bazi, also known as The Four Pillars of Destiny. His leading expertise made him a regular writer for The Paper in Tenerife, DimSum and PrideLife in the UK and SelfGrowth.com.
He was featured on The BBC World radio in 2014 in their show The Why factor to their request. In 2015, Laurent Langlais was one of the main speaker at the prestigious UK Feng Shui Society conference in London, on the subject of the 3 Lucks: or how to change our destiny by knowing our selves (Bazi) and change our home and actions (Feng Shui). 
His clientele over the past decade is in the UK, France, Belgium, Holland, Spain, Singapore, Malaysia, Australia, New Zealand, Canada and the USA where he implemented powerful Feng Shui work on homes and businesses such as spas, medical office and restaurant. He has worked for people who want to experience a more harmonious life, business owners who want more success and money and A-listers such as a music producer in the UK and the lead member of a worldwide music band!
 His unique approach look at how the cosmic Taoist trinity: Heaven, Human and Earth shapes us our lives. To help with all this aspects, he is versed in Tarot, Bazi, Feng Shui and holistic living; his method can be applied anywhere, from London to Los Angeles. He is accredited by the International Feng Shui Guild. He has also been long been involved with the leading foundation in traditional nutrition and healing, the Weston A Price foundation, being the French translator of some of their material. 
The amazing synergy of this method answers the Why, When and Where in your life, so you can be the real YOU and finally be in the flow. Your relationship, your career, your wellbeing and your true calling can all be empowered by the acute knowledge of who you are, what is your timing, and designing your ideal living place and style. 
If you have more time and are want a more personal side of me, please do read my story below…
I guess you're not really interested into knowing that I am geek at heart, that I have the superpower to tame wild squirrels and that I am a very good cook. What you really want to know is how a Frenchman came to master authentic Feng Shui, Chinese astrology and oracles, and become a holistic life coach in the process. So let's get to this.
I was exposed to divination through my family at a young age, travelled the world and settled in Asia where I learned Chinese metaphysics and then integrated them into my extensive holistic knowledge to become a holistic life coach. It's a bit like a softer and kinder version of Batman Begins, if you want.
I have always been into the metaphysics, from a very young age. I knew there was something beyond the mundane, some kind of secret code and rules that could be understood, bent and played with. As a kid, my dreams at night were to have magical powers. As a teen, I discovered that it wasn't such a stretch… My mother is gifted and taught me the Tarot de Marseilles at the age of 16, as she saw in me what she has in her. I was hooked and there was no turning back.
Fast track and after a life mostly spent in France, and a burgeoning career as a computer artist, I then had a calling. A very literal one, as I woke up one day and KNEW that I had to leave my work, (intense but creative) to travel the world. I was actually confident about this choice, considering that in my work I once spent 32 hours in front of a computer to meet a deadline and then went to sleep for 17 hours straight. It wasn't the life I was dreaming of…
The call was in my guts and I clearly remember seeing my parents this morning and telling them I would go on a worldtrip. They didn't take me seriously, but 6 months later I was leaving for a 20 months round trip that took me to India, Nepal, Thailand, Malaysia, Singapore, Indonesia, Australia, New Zealand, USA and Canada.
In Malaysia I had a true feeling of déjà vu and made the promise that I shall be back at some point to live in this place. That is also where I saw an historical example of Feng Shui  at work with the famous Blue mansion in Penang…
When I came back in France, things were different. Travelling changes you, always…Especially when you travel for almost 2 years. I was lost in my own country; and so I decided to call in a Feng Shui consultant to help me reconnect with my place. That was the second phase of my spiritual journey…
The third one was to decide that this is what I wanted to do with my life, following this consultation. I first learned "westernized" Feng Shui  in Paris, then Montreal. However I remained a bit hollow, thinking that there was more to Feng Shui than clearing the clutter or  the 8 mansions method, when it was historically used to build the Forbidden city in China…
Then one of the most significant event of my path happened in a very striking manner. I was at my parents' house again, surfing on the web, only to discover that there was actually an academy of classical Feng shui in Malaysia: where I always wanted to go back…However it was REALLY expensive. I vividly remember asking the Universe and my spiritual guides to send me a sign, to tell me if my path was to go there and spend all my savings on this teaching. And in the next minute, my father called me to tell me there was a documentary on Malaysia on TV! I am NOT making this up!
 I had my answer, loud and clear. I went, found a job in a French school and then settled in Malaysia. I first learned from this academy, then found by connection a Master with from the Han Wu lineage, Master GK Ham, to learn Feng Shui, Bazi and much more.
I kept living in different countries and started doing this work professionally, along with other holistic skills; word of mouth snowballed and quickly allowed me to make a comfortable living out of it.
As for the life coach part, there is no school for that. Having travelled the world for  a decade, lived in 6 countries, and be passionate about nutrition, wellbeing, holistic healing, ecology, architecture and the metaphysics…Well it soon became obvious that I had so much to give back to my clients and that they were all very eager to learn from me. Reason why I have package and coaching that cover all your needs to trigger your transformation into a magnificent butterfly, like I did.
If you are still reading, it means that your subconscious know that I am the right guy for you. So why don't you contact me now?