Ready to change your life for the best with a Bazi and Feng Shui consultation? Ready to connect with your house, gain support in your work and relationship, know your timing and best career and finally be in the flow? Then get in touch now!
For my business I am often in between 3 majors cities: London, Paris and Budapest. It is therefore often easier to try reaching me by email first. I am always happy to call you back and discuss your options when possible. To book a Feng Shui home consultation, a Bazi/Chinese astrology consultation or a Tarot session please use: laurent@laurentlanglais.com
I here invite you to admire the simplistic beauty of this email address that conveys both my first name and my website name, all at once. Astonishing! And now you can also start practising pronouncing Laurent until we meet. It's more or less Lo-o-ruan but people have certainly been creative over time, so surprise me!
When you contact me by email for a Feng Shui consultation it would be hepful if you could mention the type of property you would like a consultation for (flat, house or business and which size), the people concerned, your location and the deadline.
It is always easier to reach me through email, and then I am happy to call you back if you wish. Otherwise to call me and discuss Feng Shui and Four Pillars of destiny consultations:
UK number: 078 654 97763
French number: +33 6 2644 1004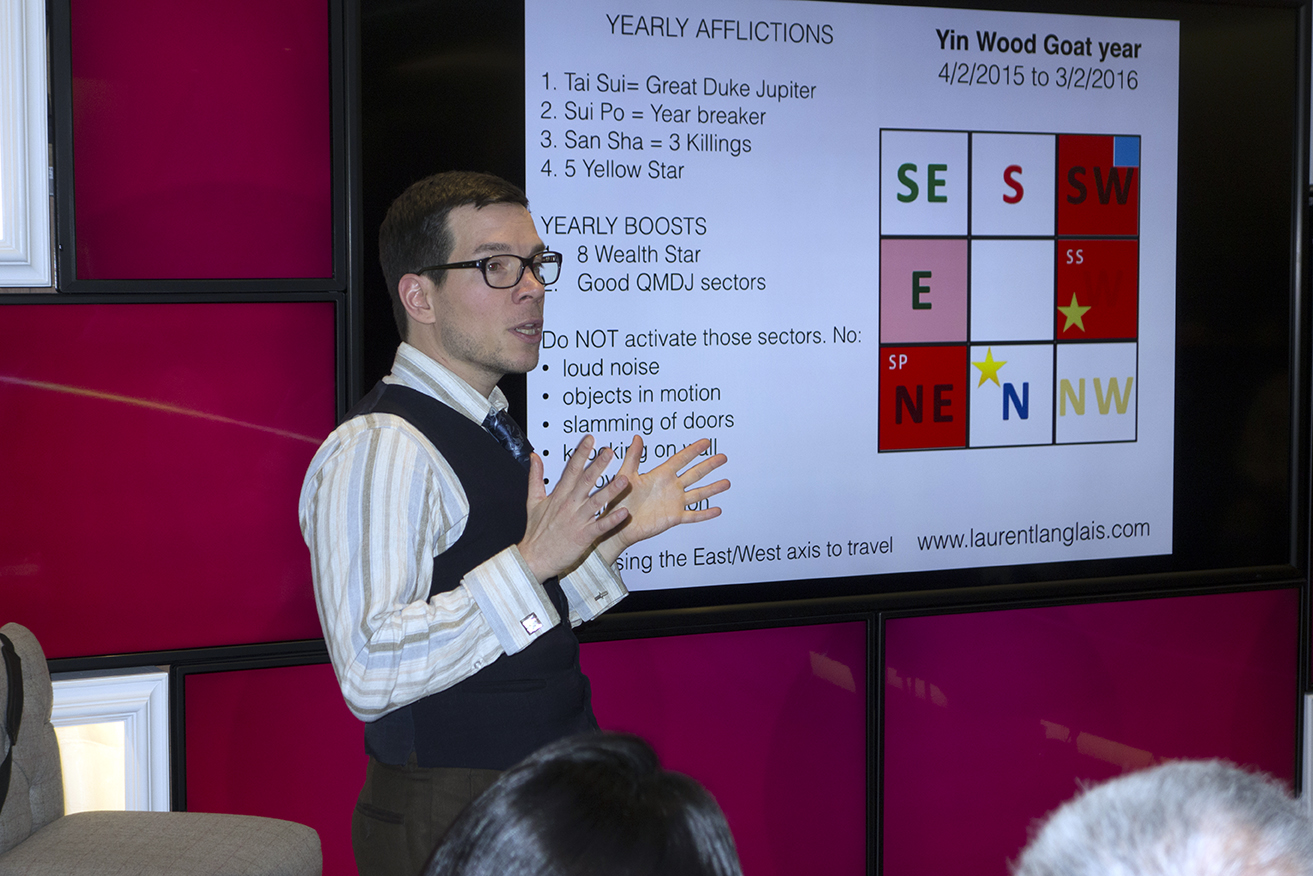 You can also connect with me on Twitter, Facebook, Linkedin, Selfgrowth …I've got personal profiles and Feng Shui news on all of these sites where you can follow my updates for easy luck boost, Chinese astrology predictions and Feng Shui conferences. Click either on the icons in the top menu or on the links in the right column of this page. The main ones, where you can leave reviews and get in touch:
https://search.google.com/local/writereview?placeid=ChIJmalRWuYcdkgRTbCXU9iPi0A
http://www.facebook.com/FengShuiBaziLaurentLanglais
http://www.facebook.com/lifecoachlaurentlanglais
https://www.linkedin.com/in/llanglais/
http://twitter.com/LaurentLanglais
And now to summarise my activities and please mister Google…
Feng shui master, Chinese astrology expert and author based in London, Laurent Langlais is a man for all seasons when it comes to metaphysics. He offers his services worldwide in home feng shui consultations, business feng shui, Bazi/Four Pillars analysis, consultation and yearly predictions. His range of service also cover auspicious dates selection for marriage and business opening. Last but not least he is an influential Tarot reader with years of experience.
Laurent Langlais also offers a unique service of Feng Shui logo design and can assist you into staging your home for a quicker sale in London, the UK and worldwide. He is a Feng Shui consultant for property development and redesign, especially for Asian clients. Contact him now through his site www.laurentlanglais.com